Our new executive chef
---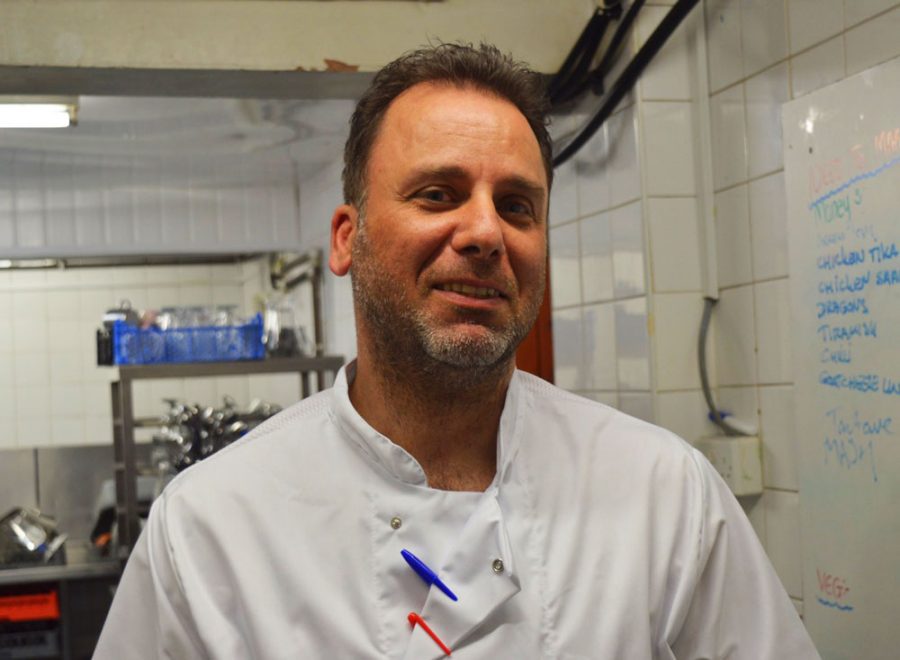 We are very excited to welcome our executive chef, BBC's Masterchef and Welsh Chef of the year Quarter and Semi-finalist Christos Georgakis.
Christos, born in Athens Greece brings to the table a slightly Greek infused influence. Brought up with his father owning a restaurant, Christos early on in his life developed a passion for food and cooking. With experience working in prestigious restaurants in Greece, France and the UK, he brings a wealth of experience with him. Before coming to us Christos worked for several years at the multi-award winning Gower wedding venue, The King Arthur Hotel and previous to that as Head chef  again, in the multi award winning 5 star Maes Yr Haf restaurant in Parkmill, Gower. Christos also previously honed his skills at the award-winning Angel in Salem near Llandeilo, so you know you're in for something of a treat!
Christos is extremely passionate about food and is excited to be able to take the Ship to the next level.
Interview with Christos:
What inspired you to become a chef?
"I grew up surrounded with fresh food and from a young age I was cooking in my family's restaurant. My mother gave me the cooking bug!"
What do you consider to be you're most prestigious moment in your career?
"Being on Masterchef was great fun but winning your first chef rosette you will never forget."
Who are your favourite celebrity chef's?
" Keith Floyd, because he is a legend! I would also have to say the Roux brothers and Marco Pierre White".
What is your food heaven and incidentally food hell?
"My food heaven is a tricky one but I would have to go with Greek kebabs. And my food Hell is an easy one – Marmite, yuck!"
What's your funniest kitchen incident?
"I had not long being working at a beach front hotel in France and the chef I was working under asked me to go on to the beach to collect seaweed from the rocks to use as a bedding, to dress the plate for the lobster we were serving. So, I went down to the beach and saw quite a lot of seaweed on top of some rocks a couple of metres high. I climbed onto the rocks and started collecting seaweed. When I finished and turned around to climb back down I realised the tide had come in around me! I quickly made my way back, wading through the water waist deep. I then had to walk up the beach and through the restaurant, downstairs to the kitchen absolutely soaking wet holding a big bunch of seaweed! "
Favourite food to cook with?
"Everything fresh. I love to cook with fish and seafood."
What is your favourite type of wine?
"Red wine – Cabernet Sauvignon, White – Sancerre, a lovely crisp wine"
What's the strangest food you have tasted?
"God where to start…Sweetbreads, lamb brains, snails, the list goes on!"
If you were stranded on a desert island, what 3 things would you like to have with you?
"Spices, a saucepan and matches. I was going to say a radio but when I thought about it I don't think it would work on a dessert Island!"
One last question, what would your "last supper" meal be?
"a lovely fresh Greek salad followed by Greek Gyros kebabs and a large jug of G&T"